About Us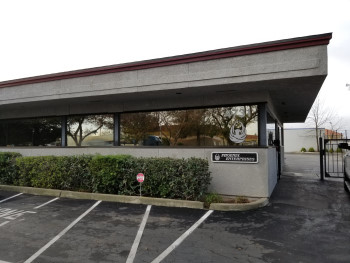 Office of Phoenix Enterprises
Fresno, CA
Phoenix Enterprises is the dominant supplier of wood and steel stakes and posts to the
orchards
,
vineyards
,
nursery wholesalers
,
berry farms
, and
vegetable
growers throughout California, Arizona, and Mexico.
The main office of Phoenix Enterprises is located in Fresno, near 99W. The people of Phoenix Enterprises all come from the agricultural and wood industry, and we live, eat, and breathe West Coast agriculture.
Our large and well-stocked inventory is located in Central California, and our pressure treating is done in Central California as well. No provider of tree stakes, posts, and poles keeps more inventory on-ground in California for immediate delivery.
While our base is in Fresno, we see and assist the operations of our customers throughout California, Arizona, and Mexico. We can be reached by phone, email, and fax.
Our quoting is usually handled directly over the phone, usually with instant satisfaction. Other times, our quote is completed in several hours. Because of Phoenix's inventory, many times we ship in a few hours, or less than 24 hours. For special orders that require mill production, we accomplish this with surprising speed due to the fact that our Mills are so close by.
New for 2018, Phoenix is adding steel stakes and posts. The Phoenix team has seen a special need in the agricultural community and industries for high quality steel posts for
orchards, farms, and vineyards of California, Arizona, and the Western US region.
While the rest of the agricultural steel suppliers want to keep searching for a lower quality product to sell, Phoenix believes the needs are exactly the opposite. The new production standards of today's growers demand better quality steel, providing long-term solutions, not long-term failures.
Moving forward, Phoenix Enterprises will continue its focus on wood stakes and posts to the agricultural community, as well as providing steel solutions to the orchard industry. While the Phoenix team will be bringing steel solutions to the vineyard industry through its new sister Company,
Tioga Vineyard Steel
.
The team at Phoenix Enterprises:
Stephen Fischer (President and Owner)
Stephen was raised on a Cherry farm in Oregon, received a BS degree in Agricultural Economics, and spent 18 years in the wood industry. In 2016, Stephen purchased Phoenix Enterprises from the original founder Don Weld, as Don finished a long career and prepared for retirement.
Andrew Tahan (Sales Manager / Buyer)
Andrew was seemingly born into this industry, as the grandson of the founder (Don Weld), and a native son of Fresno. Andrew has spent almost his entire working career in the agricultural wood industry and seems to have seen it all and encountered it all in a very short period of time. Andrew is always on the cusp with industry leaders finding new solutions and is a tremendous resource for our partner customers and vendors. Andrew does tremendous business with orchardists and agriculture re-sellers throughout California and Arizona.
Al Sanchez (Sales Representative)
Al has been doing this for almost as long as Phoenix has been around. Al is bilingual English and Spanish, and is a tremendous resource to the berry farms, nursery wholesalers, vegetable growers, and vineyard growers. Al also maintains a strong presence in Mexico and has become a most sought-after resource for distributors and growers building agriculture in Mexico.
Ana Robles (Sales Administrator / AR Collections)
Ana keeps the office humming, the trucking on-time, and the treating plant happy with a steady flow of orders. If you have logistic questions, timing challenges, or need the assistance of Phoenix for paperwork, Ana is your best resource.
Angela Cosme (Controller)
Angela keeps the books, and our attention focused on detail. Angela has spent many years as a Controller and spent 10+ years in administration in the wood industry, many of it in conjunction with Stephen Fischer.
Independent Sales Representatives
Let our team of independent sales representatives get involved locally with your project. They know your specific region and territory. Our group is extremely knowledgeable and can help bring your project to life with the right wood application.
Orchards: Ed Needham
Needham Ag Services - with a focus on commercial orchards and orchard products.
Email
559-977-7282