Phoenix Enterprises – Who We Are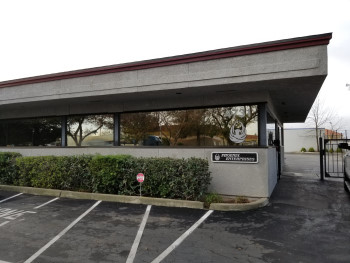 Office of Phoenix Enterprises
Fresno, CA
High-Quality Pressure Treated Tree Stakes, Nursery Stakes, and Tree Posts
Phoenix Enterprises has been a primary supplier of wood and steel tree stakes and posts to orchards, vineyards, nursery wholesalers, berry farms, and vegetable growers throughout California, Arizona, and Mexico since 1989. Our tree stakes and posts are also used nationwide and can quickly be shipped anywhere in the United States. Please inquire about international shipping orders.

The main office of Phoenix Enterprises is located in Fresno, near 99W. The people of Phoenix Enterprises come from the agricultural and wood industry, and we live, eat, and breathe West Coast agriculture and wood products.

Providing Stakes and Posts for Agriculture, Nursery, Orchard & Lumber Industries Across North America
Phoenix is known for high quality stakes. We don't compromise. We sell what we make. There's a difference. Handling our own production means we make sure the quality is right. New customers are always shocked. Phoenix does stakes right.

Our extensive and well-stocked inventory is located in Central California, and our pressure treating is done in both Oregon and Central California. No provider of tree stakes, posts, and poles keeps more inventory on-ground in California for immediate delivery.

While our base is in Fresno, we see and assist our customers' operations throughout California, Arizona, and Mexico. We can be reached by phone, email, and fax.
Fast Delivery and Service of Tree Stakes & Tree Posts to California
Our quoting is typically handled by phone and email, with the goal of instant satisfaction. Other times, our quote is completed in several hours. Because of Phoenix's inventory, it's possible to ship in a few hours or less than 24 hours. Shipments can be direct to the orchard, nursery, or vegetable farm, as well as to large yards and re-seller locations. We accomplish this with surprising speed, including special orders requiring mill production, because everything we source is from our own mill, Tioga Pacific Enterprises.
High Quality Steel Stakes for Orchard Applications
Beginning in 2018, Phoenix Enterprises began supplying steel stakes and posts. The Phoenix team has seen a unique need in the agricultural community and industries for high-quality steel posts for orchards, farms, and vineyards of California, Arizona, and the Western US region. While the rest of the agricultural steel suppliers want to keep searching for a cheaper product to sell, Phoenix Enterprises believes the needs are precisely the opposite. The new production standards of today's growers demand better quality steel, providing long-term solutions, not long-term failures.

The steel stakes come direct from a US Mill, made with US equipment by US employees. Nothing imported—only the best performing, top-quality steel stakes, and posts.
Phoenix Enterprises' Concrete Stakes – Our Newest Premium Line of Construction Stakes
Manufactured from high-grade Douglas Fir wood and created with durable points for easy driving, California-produced concrete construction forming stakes are designed to be hammered and driven into challenging soil conditions. Our construction stakes are fabricated under tight quality control standards at our Tioga Pacific mill to ensure that the highest-quality manufacturing standards are met.
Tioga Pacific Enterprises
All Phoenix Enterprises stakes are manufactured at our privately owned and operated Tioga Pacific Enterprises mill in Eugene, Oregon. With Phoenix Enterprises, there is no intermediary. We source, cut, and process all our material to meet the industry's highest exacting standards, delivering only the finest quality stakes to support your thriving business.
The Experts at Phoenix Enterprises:
Stephen Fischer (President and Owner)
Stephen was raised on a Cherry farm in Oregon, received a BS degree in Agricultural Economics, and spent 18 years in the wood industry. In 2016, Stephen purchased Phoenix Enterprises and began building Phoenix into the multi-faceted regional power it is today.
Andrew Tahan (Sales Manager / Buyer)
Andrew was seemingly born into this industry as the founder's grandson and a native son of Fresno. Andrew has spent almost his entire working career in the agricultural wood industry and seems to have seen it all and encountered it all in a brief period of time. Andrew is always on the cusp with industry leaders finding new solutions and is a tremendous resource for our partner customers and vendors. Andrew does tremendous business with orchardists and agriculture re-sellers throughout California and Arizona.
Al Sanchez (Sales Representative)
Al has been doing this for almost as long as Phoenix has been around. Al is bilingual in English and Spanish and is a tremendous resource for berry farms, nursery wholesalers, vegetable growers, and vineyard growers. Al also maintains a strong presence in Mexico and has become a sought-after resource for distributors and growers building agriculture in Mexico.
Ana Robles (Sales Administrator / Office Manager)
Ana handles the sales administration and office coordination. Ana is the "go-to" to make anything, and everything happen. Refer all sales documentation, AR, and AP to Ana.
Angela Cosme (Controller)
Angela is the company controller and runs a tight operation. Angela has spent many years as a Controller and 10+ years in administration in the wood industry, many of it in conjunction with Stephen Fischer.
Independent Sales Representatives
Let our team of independent sales representatives assist locally with your project. They know your specific region and territory. Our highly knowledgeable group can help bring your project to life with the proper wood application.
Orchards: Ed Needham
Needham Ag Services - with a focus on commercial orchards and orchard products.
Email
559-977-7282
Contact Phoneix Enterprises for Premium Wood Stakes and Wood Posts Today
Access the information within our website, determine your needs, and contact us so we can begin assisting you in supporting the proper growth and development of your crops and trees, as well as providing concrete stakes for your construction projects. Our premium wood stakes and steel stakes provide a secure foundation so you can start and build your investment the right way.